Yesterday I visited Valance House Museum for the fist time since it reopened in June 2010 following an extensive 2 year refurbishment. I'd been a frequent visitor before the closure, especially when I was trying to track down the whereabouts of the whale bones that give Whalebone Lane its name.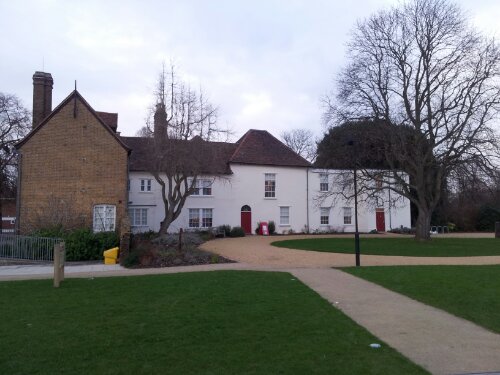 The museum is greatly improved since I was last there, the displays are more cohesive and themed, it is no longer a rather disparate collection of rooms. It's a shame the Fanshawe family portraits are no longer displayed on the main staircase, and the Chemists' Shop is now just a small collection of bottles and pill packets.
The gains definite out weigh the losses, The Dagenham Idol has returned to its proper home, the fishing history of Barking is explored and the early history of the Dagenham is investigated in separate galleries.
The whale bones now have a permanent home, in a glass case on the ground floor, bringing to an end my sporadic search for them. They look rather worse of wear, and could be pretty easily mistaken for some well worm-eaten wood.
A new annex building houses the gift-shop and cafe (two Teas and a slice of Cake for £2.60 – not bad at all) and the local history archives.
I spent an interesting couple of hours, it was well worth a visit. I'll be going back soon.
Diamond Geezer visited last year. He enjoyed it too.