Today's seasonal fayre is a tasty treat*. Any guesses?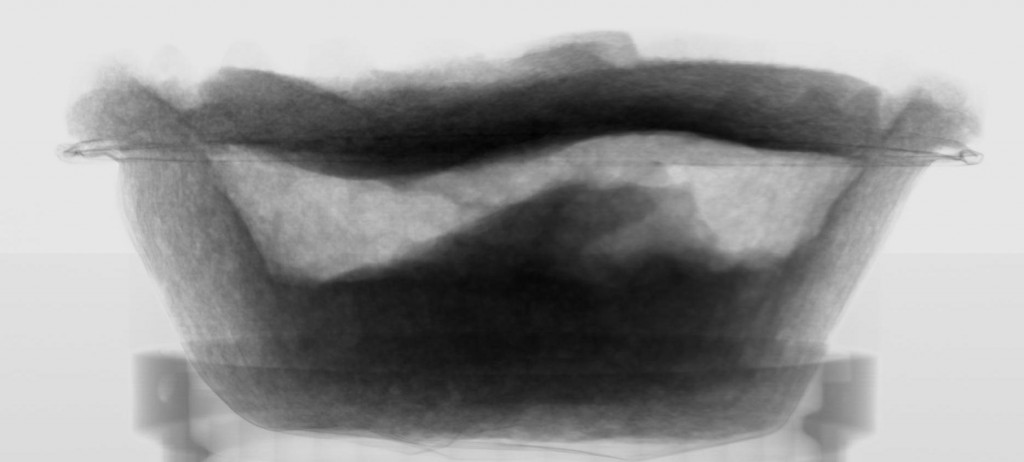 It's a Mince Pie. A meat-free treat consisting of dried fruits and spices (sweetmeats) in a pastry case. It's definitely not a casserole with a pastry lid.
* I lied about it being a tasty treat – this one was bloody awful. That'll teach me to x-ray cheap crap.