A week that's happening.
Monday 2020/5/11
I should have been in either Edinburg or Cardiff with M today. Part of a long weekend away for a work meeting she was attending. Instead I sat in a long meeting about student exams to be sat this week.
Took a photo of galaxy M61 (no common name) because there is a supernova in it currently visible.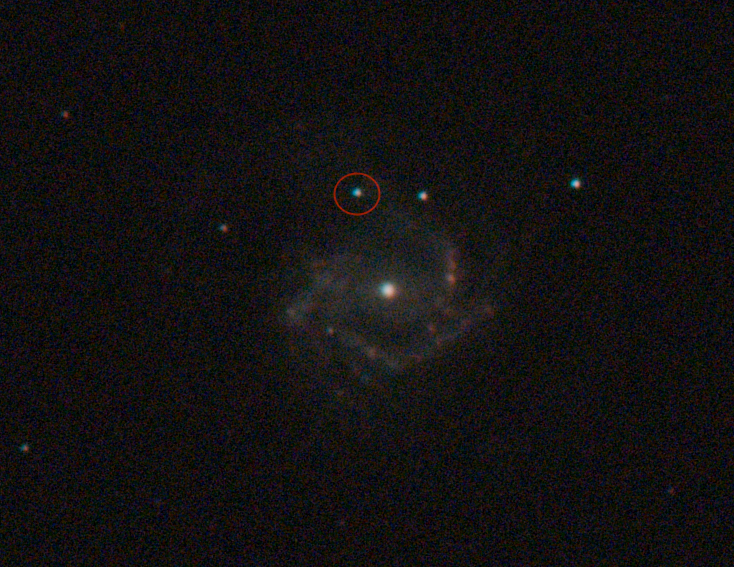 Tuesday 2020/5/12
From 10am until 2pm I helped invigilate the exam. No major issue occurred. Two students kept switching away from the exam software, they will have to explain themselves.
Wednesday 2020/5/13
Marked the exam question I was responsible for, also marked the a missing practical session report from the same students. Builders have retuned to finish the kitchen.
Thursday 2020/5/14
Wrote code all day, or tried to. Building noise meant concentrating was difficult
Friday 2020/5/15
Finally got the code working how it should. It may have already been doing that, but it's been though a few re-writes, so I re-wrote it all. Now to make it play with the image viewing part of the application.
Saturday 2020/5/16
Actually writing this live on the website! Have been in the loft to find M's old fridge I'm storing for her. Will use it for milk this coming week as I'm camping upstairs while the builders work. Have eaten rather a lot of Brie today already (writing at 13:21).
Had dinner and walked the dog.
Sunday 2020/5/17
The new cherry bakewell chocolate digestive biscuits are very moreish.