History in real-time.
Monday 2020/6/01
I've been in my current job 11 years today. I've mostly worked on the REF case study today.
Spent the day blocking adverts on Twitter and processed images of the moon taken a few days ago. Probably the last of the astro images for a while, as the nights are too short and too bright to do any useful imaging.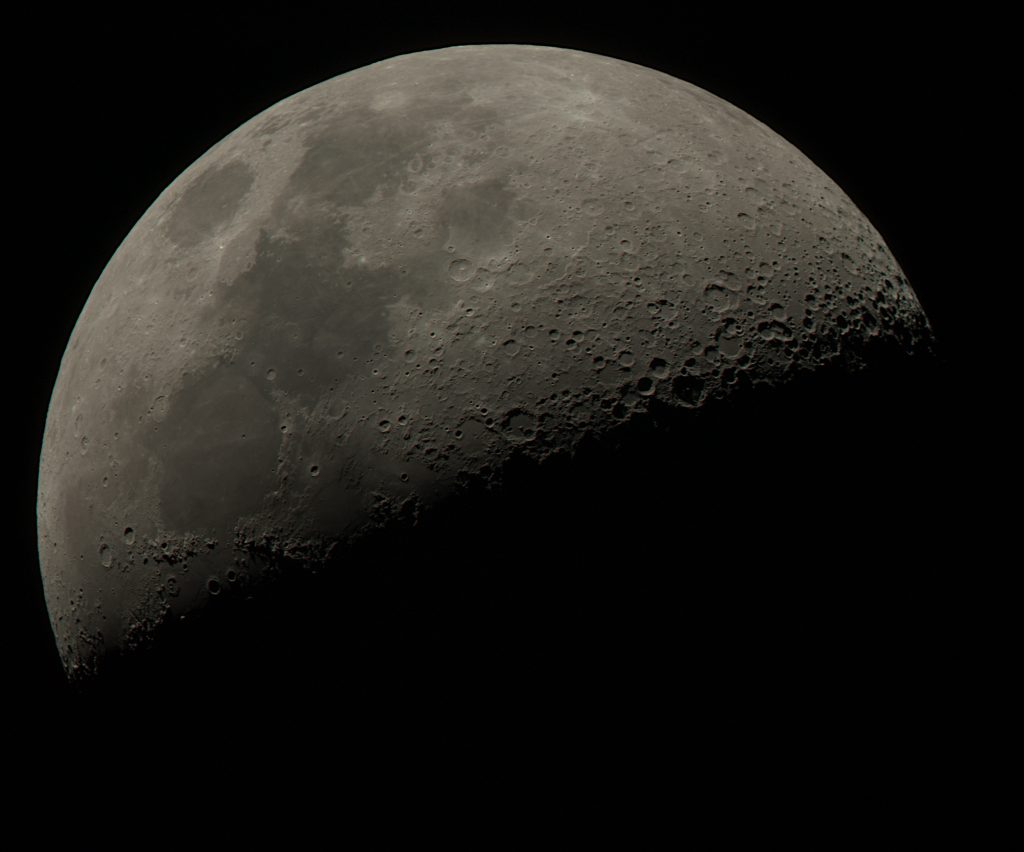 Tuesday 2020/6/02
Discussions about REF document. Mentor session with student and plans to set up a mock viva for her next week. Long evening chat with CCFS staff about upcoming year.
Wednesday 2020/6/03
This day occurred, lots of news happened (and has been happening for  couple of weeks)  I'm not the right person to write about it. It doesn't help I'm writing these posts days later.
Thursday 2020/6/04
Took the dog for a long walk over the park. Managed to find part of the path of a stream I'm semi-convinced flows under the park. Will do some more research on this when I can access the library again.
While out, twitter blew up, I'd RT a female engineer & academic who had tweeted about fixing her TV volume. I thought it a neat hack. She got a bit of a pile on from some followers of mine who can't read and proceeded to tell her how to do analog electronics – she teaches it at university level FFS! Apologised for the idiots attracted by the RT and blocked the worst of them.
Friday 2020/6/05
Today really felt like a Saturday.
Went for a run, my lungs were on fire. It's depressing how quickly you lose lung capacity if you don't exercise for a while. Had a three hour Teams chat with Jason and Marion in the evening.
Saturday 2020/6/06
Did some of the work I should have done yesterday. Went out for some groceries, social distancing and masks seem to be holding in the co-op.
Spent rather a lot of the day working out how to migrate this site away from WordPress. I decided on WordPress 16 years ago when I started this website up – the plan was to use that while I worked on Amorphia – my own CMS. Amorphia never really went anywhere and WordPress stayed installed. I think I'm closer to being able to ditch it now, but I'm not entirely there yet.
Sunday 2020/6/07
Slept late. Went for a shorter run, lungs easier; lots of standing water in the park where I think the stream runs – more evidence for it I think. I did some engineering on the bike pedals to take off some of the spikes for safety. Finished off the script for the next conservation video.