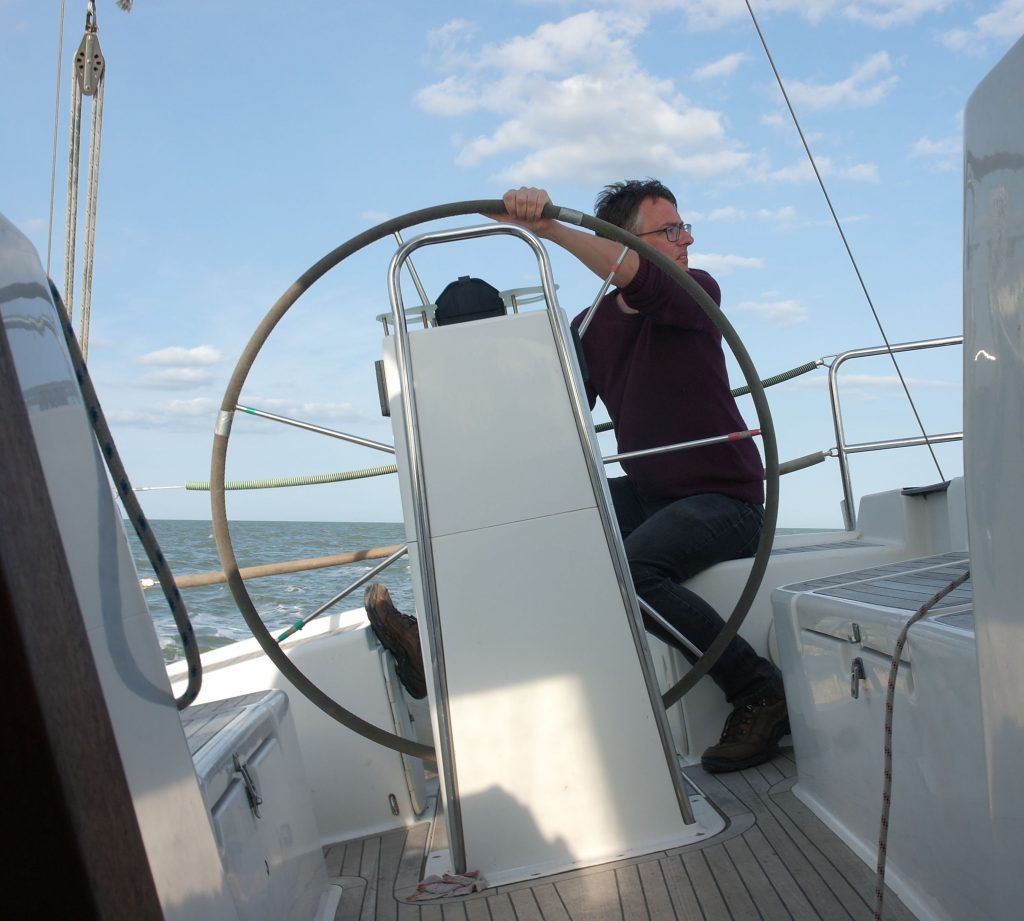 I went sailing for the first time in 30-something years. Many thanks to Alan for hosting me and trusting me with the wheel of his pride and joy. From Thorpe le Soken to Felixstowe and back again.
O you who turn the wheel and look to windward,

Consider Phlebas, who was once handsome and tall as you.