It's possible, if you're determined enough, to travel to Barcelona by train from London.
I did this yesterday. Eurostar to Paris in two hours, a three hour stop over, including lunch, then onto the SNCF train to Barcelona for six and a half hours.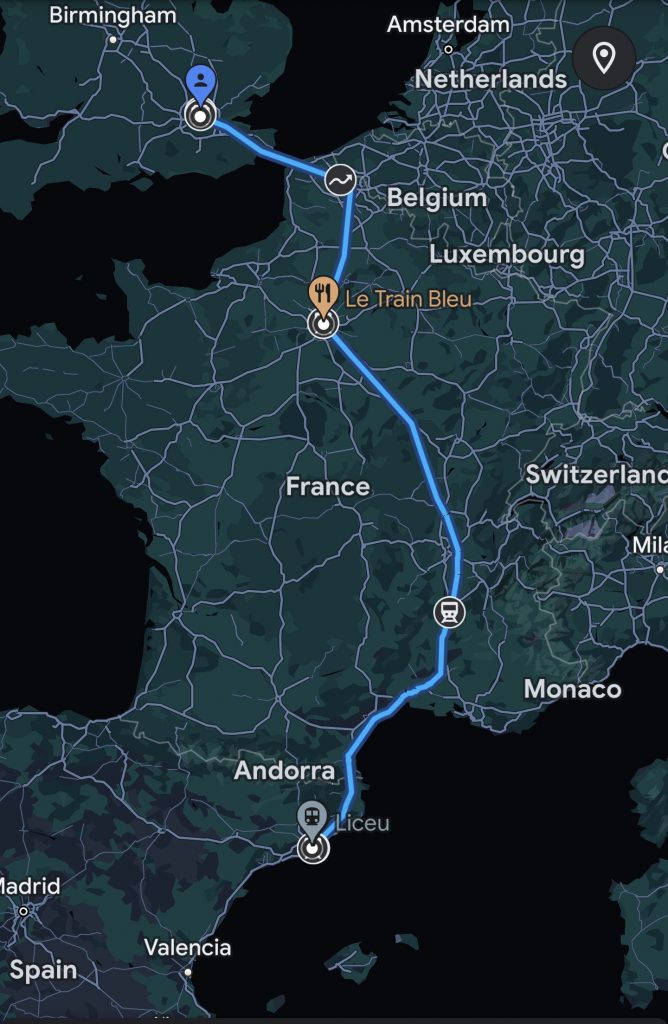 It was dark for the last three or so hours of the journey, so not much to see from the upper deck of the train. The return journey will be light, so should get better views of this region of Spain.