I've been playing on-and-off with a NSI Macro Focusing Rail, for taking extended depth of field macro photographs.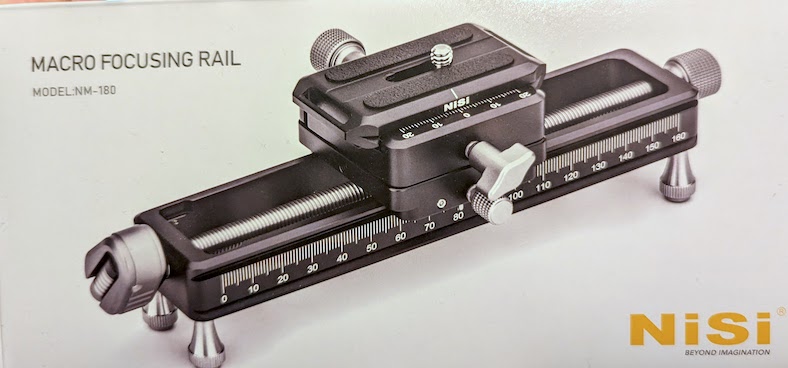 The focus rail mounts between your tripod and the camera to allow very precise movements of the camera, with the focus locked. You move the focus plane across the object bing photographed, taking multiple images, each with a narrow slice of the object in focus, these are then stacked in software to provide a greater depth of field than you could manage otherwise.
I've mostly been using the macro rail for photographs of electronics projects and devices, it being winter there are not too many insects around to image. I did find an old dead hornet, it's visible on the white pad in the image above, to practise insect imaging.
I'm not sure how well this will work with live insects, I suspect they will move long before I get even a couple of images, but it'll be worth a try. I'm quite pleased with how the dead hornet turned out, and I think I can do better still.