Missing Anniversaries.
Monday 2020/4/20
Swelling in my arm has started to subside. Still chowing down on antibiotics.
Tuesday 2020/4/21
A year ago today, I was in Chesterfield.
Wednesday 2020/4/22
Some more motion in my arm and much less pain, decided to make the most of the unseasonable weather and clear skies and do some astronomy. Getting the telescope out was harder than usual. Managed to get some time on M101 – the Pinwheel Galaxy.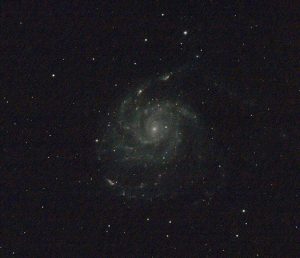 Thursday 2020/4/23
Should have bought train tickets to EMFCamp today, but it has been cancelled this year.
Friday 2020/4/24
Much more motion in my arm now, but strength is reduced. Got the telescope out again to try a new light pollution filter. Added another 3 hours to my Bode's Galaxy data.
Saturday 2020/4/25
11 Year anniversary of meeting M. First year we've not been able to celebrate in person. Bum!
Telescope was still set up and ready to go, so I imaged The cigar galaxy and Bode's galaxy in the same frame.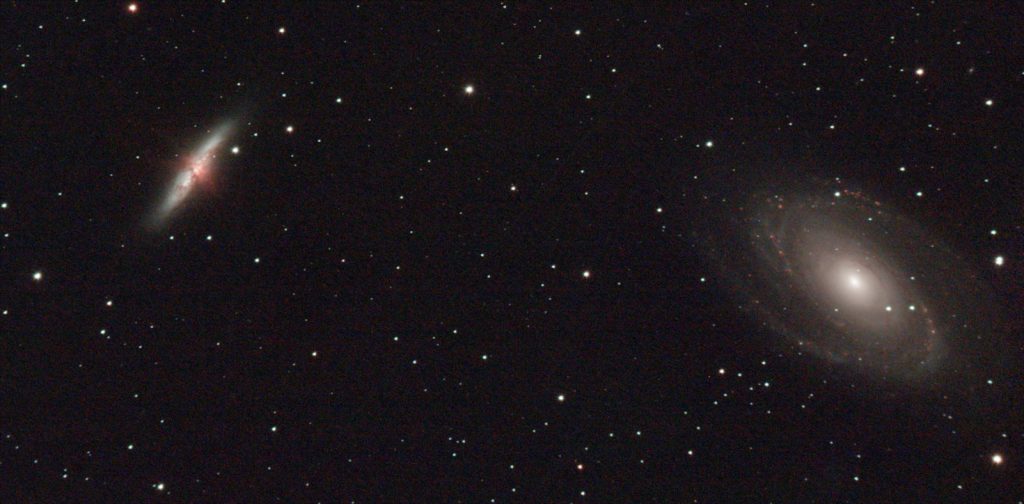 Sunday 2020/4/26
Nothing much happened.