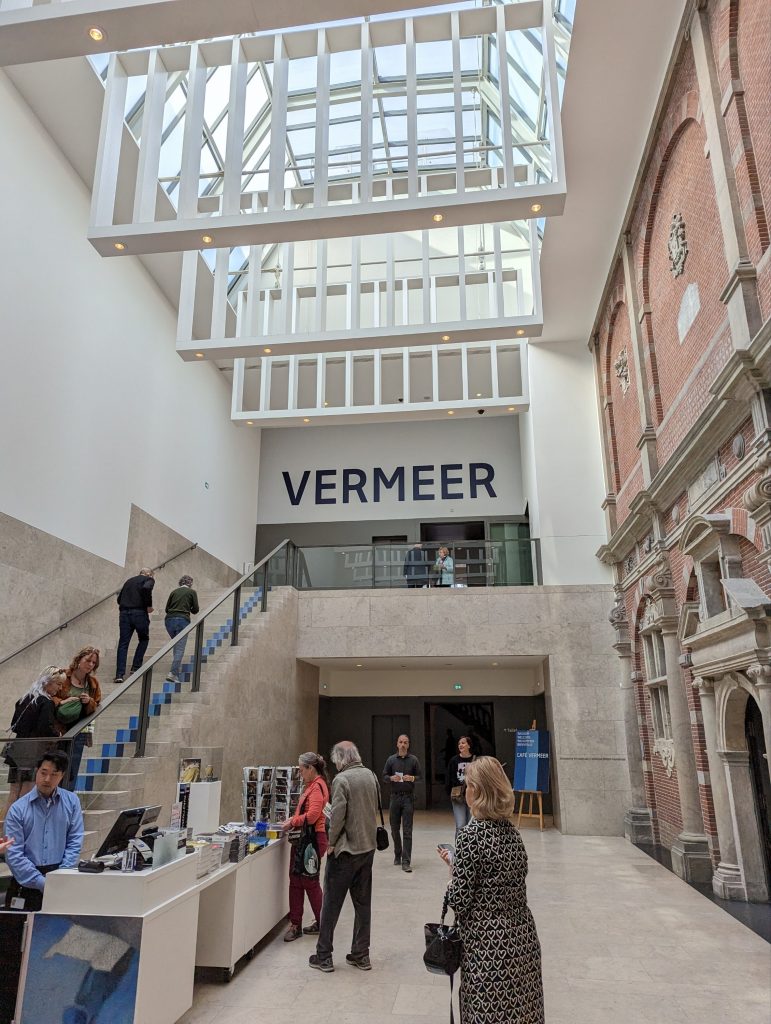 27 of the 37 universally recognised Vermeer paintings on display in one place, for the first time. Tickets have been impossible to get for months. Luckily, my Icom card got me in.
Stunning painting, I'd be very happy if I could take photos half as good as some of the paintings on display.
Your chances of getting in to see it are essentially zero, unless you have already got tickets, or work in a field that allows you to get an Icom card, and the door staff recognise it on the day you try to visit.